Lane Cove Council is planning a Sport and Recreational Precinct on the current golf club/tennis courts site. In addition to those plans, Council is proposing to eliminate 33% of the current golf course to build a driving range and putt putt facility which would:
drastically reduce the current footprint of open green space of the golf course for players and non-golfers (e.g. joggers,walkers, pet-owners)
reduce the PAR of the course from 64 to a 58
create unprecedented noise from the estimated 53,500 additional visitors per annum detrimentally impacting the quiet enjoyment of neighbouring properties
light up the valley with huge floodlights
Now is the time to have your say about this proposal, you can do this in a number of ways:
2. Lodge a written response to Council by sending an email to gm@lanecove.nsw.gov.au with a copy (cc) to lcccgolf@bigpond.net.au. We will also forward a copy of your email to all Lane Cove Councillors and both State and Federal Members of Parliament.
3. Attend a drop-in information session at the Club on Saturday 1 August 2020 from 9:00am to 11:30am. During this time you can speak with a Council staff member about your views. The Board will also be represented at these sessions.
Club Opening Hours 
| | |
| --- | --- |
| Day of the Week | Open Hours |
| Monday | Closed |
| Tuesday | Closed |
| Wednesday | 3.00pm – 6.00pm |
| Thursday | 12.00pm – 6.00pm |
| Friday | 12.00pm – 7.00pm |
| Saturday | 10.00am – 6.00pm |
| Sunday | 10.00am – 6.00pm |
Lane Cove Golf Club is a community-based golf club set in lush natural bushlands. The tranquil surroundings provide the perfect environment for a round of golf. The Club is only 8 kilometres from the Sydney CBD.
The Club was formed in the late 1950's when the founding members built the clubhouse and the golf course, which opened for play in 1964. The strong community spirit continues in the Club to this day.
It is situated on a challenging 9-hole public access course (with two alternative tees and greens). The course has a slope rating of 107 for men and 110 for women. Visitors are always welcome.
The Club offers members the opportunity to play competition golf five days a week and compete in competitions across Sydney.
The clubhouse is the perfect place to relax with bar, dining and function facilities. The large terrace overlooking the 9th/18th fairway is the social hub of the Club.
Social Membership is also available.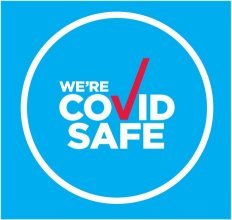 Due to COVID-19 please note the Club is operating under the following guidelines:
– Up to 85 patrons at any one time;
– All visitors (members, non members and staff) to provide contact details on entry;
– Social distancing of 1.5m to be observed; No dancing permitted
– Functions are limited to no more than 10 people unless the event is (a) a wedding (b) a wake (c) organised by a business for their staff, clients or stakeholders
– All purchases at the bar to be made by card. The ATM machine is no longer available.
Note: For Public Golf and Tennis Centre enquiries please contact the Pro Shop on 9428 1316 or 9428 3336