What's On
WHAT'S ON
AT LANE COVE GOLF CLUB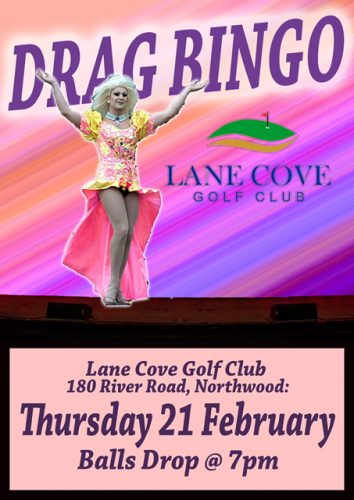 LAST GAME ENDS AT 9PM
FINGER FOOD AND SHARE PLATES AVAILABLE TO PURCHASE ON THE NIGHT
THURSDAY GAME NIGHT
MENU
Cheese Board          $20
Antipasto Platter    $20
Patatas bravas        $10
Arancicni Balls         $12
Marinated Olives    $8
TO BOOK YOUR SEAT OR A TABLE, GO TO :
 https://www.trybooking.com/BAPXA
or
https://www.trybooking.com/467714
or
call the Club bar on
9418 6159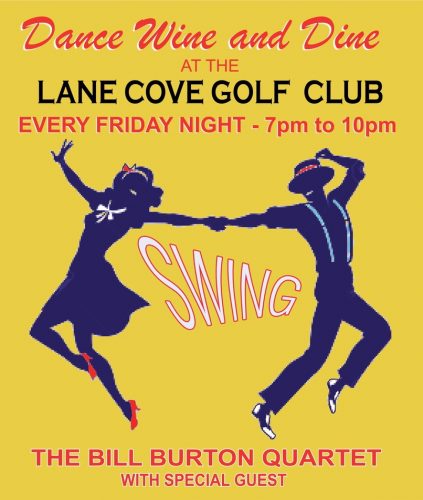 Every Friday night the Full Swing Quartet is in action at the Lane Cove Golf Club.
This vibrant four-piece band, features Big Band legend Bill Burton on the trumpet and flugelhorn, Ron Lemke on drums, Ray Forster on keyboard, and alternating bass players, Craig Scott and Darcy Wright. Guest vocalists and/or instrumentalists each week make this a must-see group, every Friday night.
Full Swing's exciting combination of musical talent with dynamic vocals is guaranteed to get your head nodding and your dance feet tapping. As well, take advantage of our dance floor to really get into the swing of things.
A $10.00 entry fee applies – children free. Dinner is available with catering by Your Little Secret. If you would like to dine let us know when you phone the Club.
To book please call the Club Bar 9418 6159.
Tee 4 Two – Cafe
Tee 4 Two is situated on the beautiful terrace overlooking the 9th /18th fairway. Dave Martin looks after members and guests with delicious hamburgers, sandwiches, coffee and much more.
Guest Artist
2019
22 February
Andrew Oh
1 March
Kate Wadey
8 March
        Edo Santoni
15 March
Bonnie J Jensen
22 March
Virna Sanzone
29 March
George Washingmachine
5 April
TBA
12 April
Miriam Wacks
19 April
GOOD FRIDAY
26 April
Ian Cooper
---
Tee 4 Two is open
Thursday and Friday 11.00 am – 3.00pm
Saturday and Sunday 9.30 am – 4.00pm